Following the previous project focused on the right to access to water and right to health for people living in marginalised communities in Slovakia, we have decided to expand our activities and look at the issue through an environmental justice lens. Specifically, we focused on the right to a healthy environment and access to equitable waste disposal services for Roma in Slovakia.
As part of the project entitled "Waste Disposal Practices in Roma Settlements in Slovakia. Environmental Justice for Marginalized Groups from a Legal and Sociological Perspective", we have been engaged in research, environmental mapping, preparation of background documents for strategic litigation, and advocacy activities from late 2020 to 2022. The aim of these activitiies is to make visible the environmental burdens in marginalized communities and the systemic discrimination that residents of these localities face in accessing adequate housing environments that can be described as healthy.
In 2022, a public a publication entitled Waste as a Social Problem in Excluded Roma Settlements (available in Slovak language) was published thanks to the cooperation of our lawyers Maroš Matiaško and Sandra Žatková and researchers of the Centre of Social and Psychological Sciences of the Slovak Academy of Sciences. The publication maps the situation of environmental burdens caused by landfills of municipal or other types of waste in the vicinity of human dwellings. It also deals with the issue of municipal waste produced by the inhabitants of Roma settlements and the management of this waste by municipalities and towns.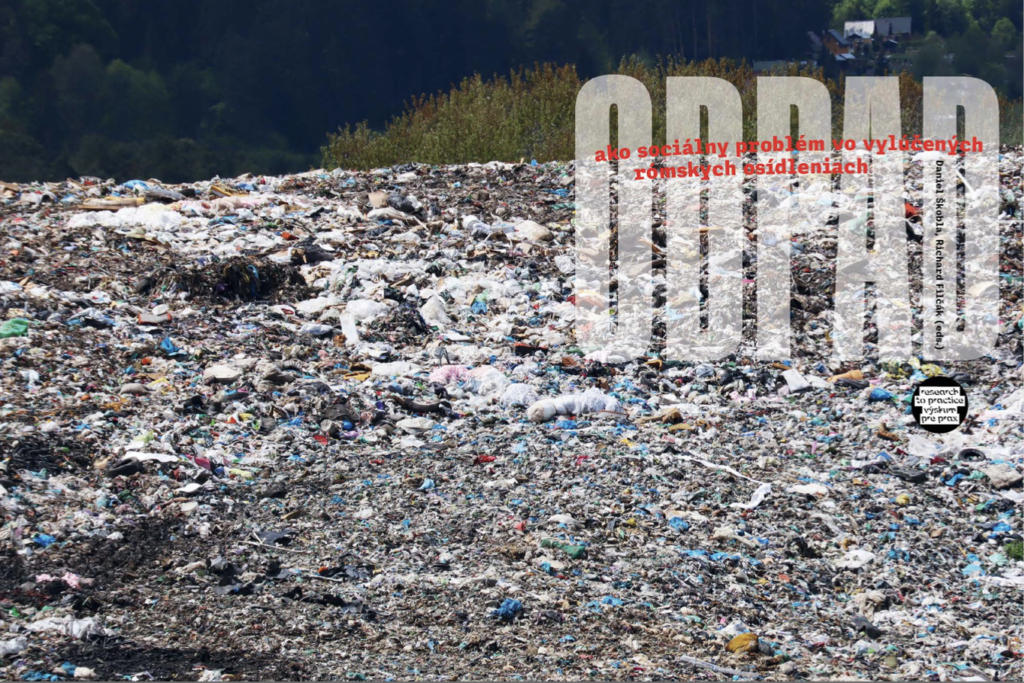 "The conditions for environmental justice exist when environmental risks, hazards and investments are equally distributed without direct or indirect discrimination at all levels, when access to the environment and natural resources is equal, and when information, participation in decision-making and justice in environmental matters are equally available to all."

First Central and Eastern European Workshop on Environmental Justice, Budapest, 2003
As part of the project, we have prepared an alternative report to the European Committee on Social Rights, in which we drew the attention of the members of the Strasbourg Committee to the shortcomings of the implementation of the revised European Social Charter in the area of the right to health for people living in marginalised communities. We focused on access to drinking water and waste management. We also informed the Commissioner for Human Rights of the Council of Europe about the situation in Slovak Roma communities.
Our lawyers Maroš Matiaško and Adam Máčaj also prepared a report for the UN Special Rapporteur on the right to safe drinking water and sanitation, which contributed to the expert debate on environmental justice issues for marginalised communities. The report was also supported by the Boston University Northeastern University School of Law.
Our project partners are
The project was realised with financial support of the Open Society Foundation (Public Health Program).